d
Because of the actual circumstances, the races much-awaited by the Cogeas-Mettler Pro Cycling Team were all cancelled. However, the runners remain positive and continue to follow their training with vigor. After providing intense efforts, the girls enjoy relaxing moments at home and take good care of themselves. We have interviewed Noemi Rüegg, who made it to the 6th place at the Junior Road Word Championships of 2019. She kindly shared with us her new everyday life since February 2020.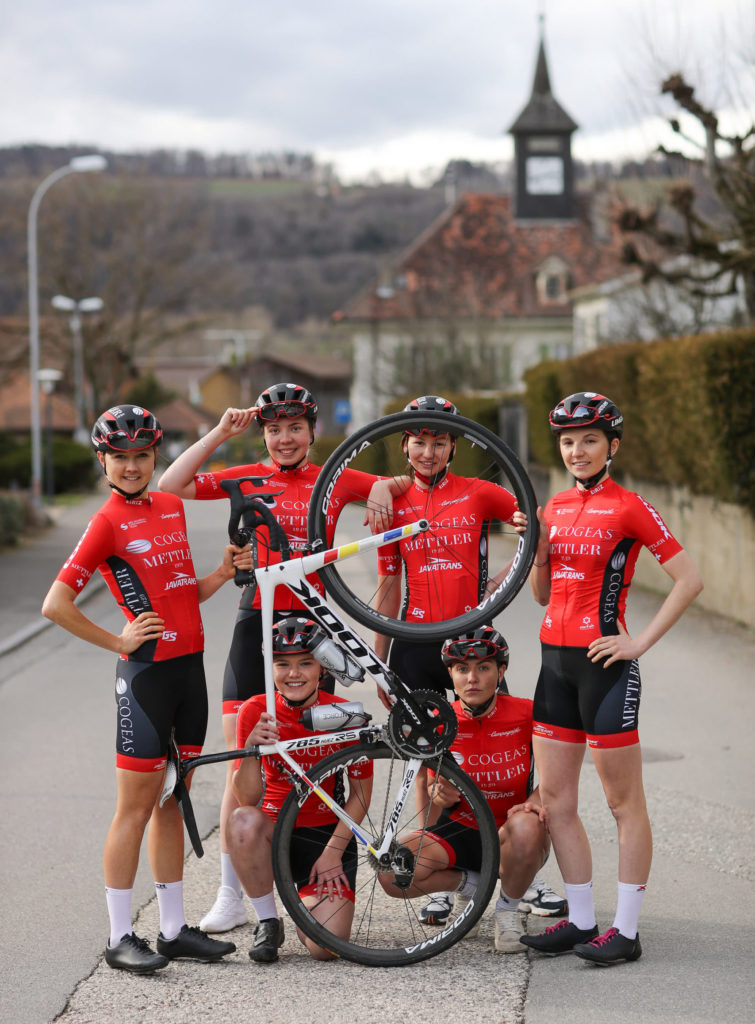 Due to the cancellation of this season's competitions, we are wondering: How does the COVID-19 impact your training and motivation?
Well, regarding the training, the spring season kind of turned into a winter season. Our training sessions are more oriented on endurance with long rides and less oriented on intensity.
Of course, in order to comply with social distancing measures, we are rather training alone than in group. For sure the whole team is looking forward to being together again but in the meantime, all members keep a positive attitude and look on the bright side. We use this time to work on our weaknesses and try new kinds of training. For example, I experienced backpacking and went on a several days trip through the mountains. To me, it is a new way to approach cycling.
Definitely, our motivation remains high and we are excited to train together again soon.
Is your beauty ritual impacted by the situation? Do you have more time to take care of yourself?
Yes definitely! Well first our bodies had time to fully recover from races. Besides during this period, I enjoy eating, cooking and backing with my family. I also read more books.
Actually, this situation made me realize how important it is to take time for your family and yourself. There is a preconception that female athletes should not be girly and wear makeup. Pro-cycling is a men's world. Since the beginning, I am mostly training with boys and men. I wanted to be like them. I started to feel and act like men. But with time, I realized that this was wrong and that taking care of my body and my skin is a normal thing to do. Since the confinement, I am building a face care routine mornings and evenings using the Intense Moisturizing Serum followed by the 24h Moisturizing Cream, two products that I absolutely love. My skin feels like that of a baby. I am also a big fan of the Mettler1929 Protecting Antibacterial Hand Gel. I always have it with me. This gel not only cleanses the hands but also takes care of the skin and has a very pleasant smell.